Join us as the CHNA hosts Dr. Barbara Dossey, internationally recognized integrative, holistic nursing pioneer, and nurse theorist as our July 22 webinar speaker!!
Dr. Dossey will be presenting 'Florence Nightingale's Legacy, Theory of Integral Nursing, and the UN 17 Sustainable Development Goals (SDGs)'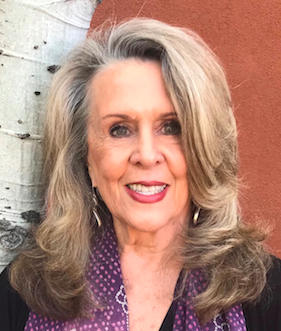 History is one of the most important aspects of any profession. Modern nursing finds a proud heritage in its founder, Florence Nightingale (1820-1910)—a mystic, visionary, reformer, healer, environmentalist, feminist, practitioner, scientist, and politician. Her contribution to nursing theory, research, statistics, public health, and health care reform are foundational and inspirational. Her spiritual example prompts us in our own healing journey.
This webinar will explore Nightingale's legacy, and the integrative, holistic, and integral paradigm that Nightingale introduced in the 1860s and its application in the midst of the COVID-19 pandemic. It will also examine the integration of the 17 United Nations Sustainable Development Goals (SDGs).
As we move through the COVID-19 pandemic, nurses are expanding their consciousness to raise their powerful voices as planetary citizens. They are becoming more aware of strategies for personal and planetary health (local to global) that leads to healthy people living on a healthy planet worldwide. Planetary citizenship requires nurses to strive for universal inclusion, diversity, equity, and justice. This is essential if we are to embrace all of life for the sustainability of self, others, and our environment.
Objectives
Explore Florence Nightingale's legacy of caring, health and healing—local to global.
Examine the Theory of Integral Nursing (TIN) and its implications for practice, education, research, & healthcare policy.
Discuss nurses' role with the 17 UN Sustainable Development Goals (SDGs).
Consider what each of us can do and be as we move forward as a humanity.
BIOGRAPHY:
Barbara Dossey, PhD, RN, AHN-BC, FAAN, HWNC-BC, is an internationally recognized integrative, holistic nursing pioneer, a nurse theorist (Theory of Integral Nursing; co-author, Theory of Integrative Nurse Coaching), and a Florence Nightingale Scholar. She is Co-Founder, International Nurse Coach Association (INCA) and Co-Founder, Integrative Nurse Coach Academy, Miami, Florida; International Co-Director, Nightingale Initiative for Global Health (NIGH); and Director of Holistic Nursing Consultants (HNC), Santa Fe, New Mexico. She has authored or co-authored 26 books. She contributed to Dossey and Keegan's Holistic Nursing: A Handbook for Practice (8th ed., 2022; co-author and editor on 1st to 7th editions). Her recent publications include The Art and Science of Nurse Coaching: The Provider's Guide for Coaching Scope and Competencies (2nd ed., 2021); Nurse Coaching: Integrative Approaches for Health and Wellbeing (2015); and Florence Nightingale: Mystic, Visionary, Healer (2010, Commemorative Edition). She has also published numerous textbook chapters and articles, and presented many local, national, and global conference keynote addresses. She is a founding member of the American Holistic Nurses Association (AHNA) and received the AHNA 1985 Holistic Nurse of the Year, and the 2014 AHNA Lifetime Achievement Award. She is an 11-time recipient of the prestigious American Journal of Nursing Book of the Year Award and has received many other awards and recognitions.